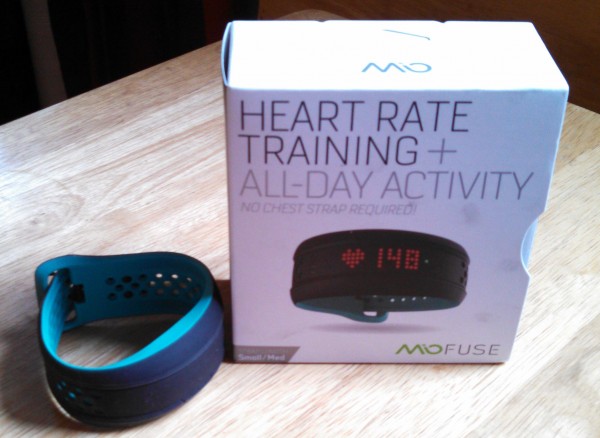 I  recently received a Mio FUSE Heart Rate Training + Fitness Tracker to review. Mio sent the device to me because I didn't believe a strapless heart rate monitor would work. Over the years I have tried a couple of different strapless monitors, and none of them worked. So I was both excited and skeptical.
This is a pretty long review. If you just want to see my final conclusions, scroll to the end.
Though my main focus was to test the strapless heart rate (HR) monitor, I tried all of the features to be thorough. I'm not going to cover every single feature on the app.
The Mio FUSE wristband comes in a small box with just a small charger. The device needs to be charged before use and requires a smart phone app. The charger has a USB end to be plugged into a computer or wall charger. The instructions say it will need to be charged once a week. The battery in the wristband can be charged 300 times, which concerned me until I realized that 300 charges is more than 5 years. (The battery drains faster when using the HR monitor feature.)
The wristband is made of a soft rubber and is comfortable. It comes in a couple of different colors — mine is black and teal. Because heart rate is measured through the skin with light, the wristband needs to be worn s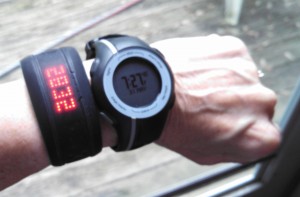 lightly higher on the wrist than you would normally wear a watch. It takes some getting used to, but I adjusted quickly. You can set the wristband for left- or right-hand wearing using the menus on your smart phone. It's a fairly wide band, and thick at the display.
The instructions for use are pretty specific. The arm must be in a horizontal position in order for the "buttons" on the wristband to work.  This is to prevent the accidental touching or bumping of the buttons from causing the display to light up.
Continue reading → (320)