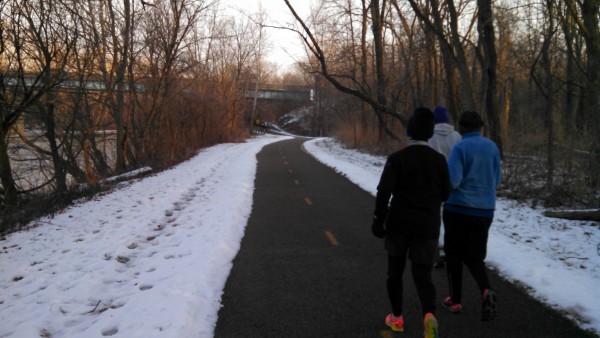 This time of year it is hard to be motivated to keep walking. It is cold, it gets dark early and typically, we don't have races scheduled that require training miles. Holiday races are fun, but 4 miles once in a while is not enough.
That is why I'm challenging all of you to a streak — walking at least one mile a day from Thanksgiving to New Year's Day.
The rules are simple — just walk at least one mile every single day. It doesn't have to be a fast mile or even a "training" pace. Just walk one mile. Though you are welcome to walk farther or faster any time you want, it doesn't count if you walk two miles one day and skip the next. The challenge is to walk every day.
Post your progress either here or on the Walk Newsletter Facebook page to help keep others motivated.
Who's in? (74)