The last Saturday in January, the Buckeye Striders decided the Olentangy Trail should be clear enough for us to attempt our weekly group walk outside. It was pretty cold — the temperature was under 20 degrees! However, there was no wind, and the sun eventually came out.
We started at Whetstone Park and walke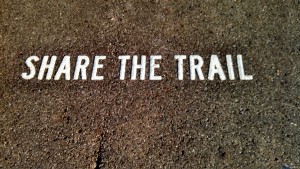 d north.
When we got to a clear spot, we noticed there were words painted on the asphalt.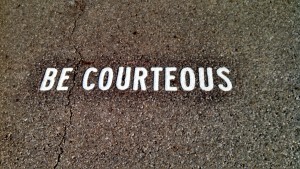 This trail gets a lot of use and can be crowded. Let's hope others see the signs, too.
(127)